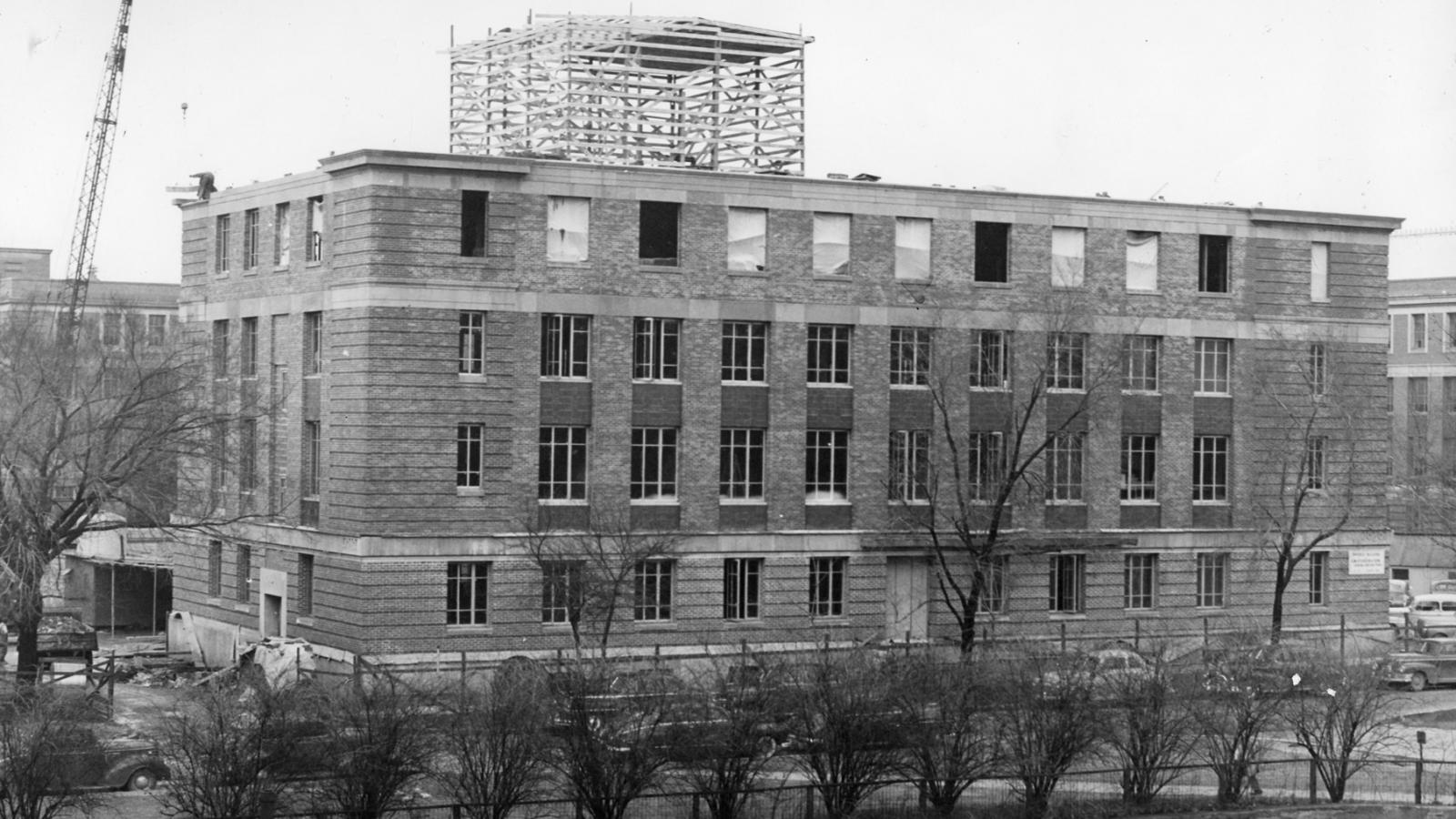 Body
Establishment of the interdisciplinary Environmental Science Graduate Program (ESGP) was initiated in April 1989 by faculty from the Colleges of Agriculture, Biological Sciences, and Engineering in response to growing demands by graduate students for degree programs in Environmental Science and by the increasingly interdisciplinary nature of research by faculty in this area. As an alternative to a new program, an ad-hoc faculty committee proposed to expand the existing Environmental Biology Graduate Program. This change was approved by the Ohio State University (OSU) Council on Academic Affairs in April 1991 and by the University Senate in Spring 1991.
The new program started with the original faculty in Environmental Biology and members of the ad-hoc committee who developed the proposal. Professor Terry Logan of the then Department of Agronomy, was appointed as first Director of the ESGP. An open invitation was extended to the university faculty to participate in the program. The faculty participation has continued to grow, increasing from 20 faculty members in Environmental Biology in 1991 to 93 in the ESGP in 2002. Faculty members hold appointments in 22 Departments and seven Colleges.
Twelve students transferred to ESGP from Environmental Biology in 1991, and new students have been admitted on a continuous basis, increasing from 43 students in 1992 to 68 students in 2002. While most of the students are full-time, a small number are part-time, holding full-time jobs at the university, in state government, or local industry. Our graduates are employed as faculty members in universities around the world, consultants working with industry, government agencies, and research scientists with both universities and industry.
The ESGP has continued to streamline procedures for admission. The minimum GRE entrance requirement has been raised to 1200 for the verbal and quantitative portions, and the program actively recruits highly qualified students. Our average GRE score for the 2000-2001 class is 1879, and the average GPA is 3.39. Students receive OSU Fellowships and Graduate Teaching Assistantships on a competitive basis.
Our current Director is Nicholas Basta.
Past Program Directors
2013-2019
Dr. Gil Bohrer (Ph.D., Duke University) in a Professor in the Department of Civil, Environmental & Geodetic Engineering. He is a very active member of the ESGP faculty and has served on the Graduate Studies Committe as Chair before becoming Co-Director of the program in 2013. Dr. Bohrer is the instructor for several core courses offered in ESGP and has mentored many students in the program. 
 
2009-2013
Dr. Richard Moore (Ph.D., University of Texas) has taught in diverse departments at Ohio State, including Anthropology, Rural Sociology and most recently the School of Environment and Natural Resources. He has a number of research grants from the USDA, NSF, and EPA that bridge the social and natural sciences. He leads the Sugar Creek Project and one of the objectives on a $20 million USDA AFRI grant about corn and climate change. 
2006-2009
Dr. Karen Mancl (Ph.D., Iowa State University) is a Professor in Food, Agricultural & Biological Engineering. Dr. Mancl holds three interdisciplinary degrees in Environmental Science and has a MA in East Asian Studies. She also directs the OSU Soil Environment Technology Learning Lab where she conducts research and educational programs in onsite wastewater treatment.
2001-2006
Dr. Mohan K. Wali (Ph.D., U. British Colombia) is Professor of Ecology and Environmental Science in the School of Environment and Natural Resources. He also holds a courtesy appointment in the School of Public Policy and Management, and is Senior Faculty in the John Glenn Institute for Public Service and Public Policy. At OSU since 1990, he has served as Director of the (then) School of Natural Resources and Associated Dean of the (then) College of Agriculture. He was a National Lecturer of Sigma Xi - the Scientific Research Society (1983-85), and is a Fellow of the American Association for the Advancement of Science.
1998-2001
Dr. Audeen Fentiman (Ph.D., Ohio State U.) is currently Associate Dean of Engineering for Graduate Education and Interdisciplinary Studies and Professor of Nuclear Engineering at Purdue University. An OSU faculty member until April 2006, she was Associate Professor in the Department of Civil and Environmental Engineering and Geodetic Science. A nuclear engineer by training, she was also Director of the Nuclear Reactor Laboratory and Chair of the Nuclear Engineering Program. She also served as Associate Dean for Outreach and Special Programs (1999-2001) of the College of Engineering. She is a Fellow of the American Association for the Advancement of Science.
1995-98
Dr. Samuel J. Traina (Ph.D., U. California, Berkeley), is now Director of the Sierra Nevada Research Institute, and Professor of Natural Science at the University of California, Merced. On OSU faculty until 2003, he was Professor of Soil Science, first in the (then) Department of Agronomy and later in the School of Natural Resources, and is a well-known soil chemist. He is a Fellow of the Soil Science Society of America and the 2005 recipient of the Marion and Crystie Jackson Career Award from the Clay Minerals Society.
1991-95
Dr. Terry J. Logan (Ph.D., Ohio State U.), Professor of Soil Science, first in the (then) Department of Agronomy and later in the School of Natural Resources, is an eminent soil chemist. He retired from OSU in 1999 to accept the position of President and later Chief Executive Office of N-Viro International, Inc., an international waste management company. He is a Fellow of the American Society of Agronomy, the Soil Science Society of America and the American Association for the Advancement of Science.