March 1, 2023
ESGP Faculty Member wins Prestigious NSF CAREER Award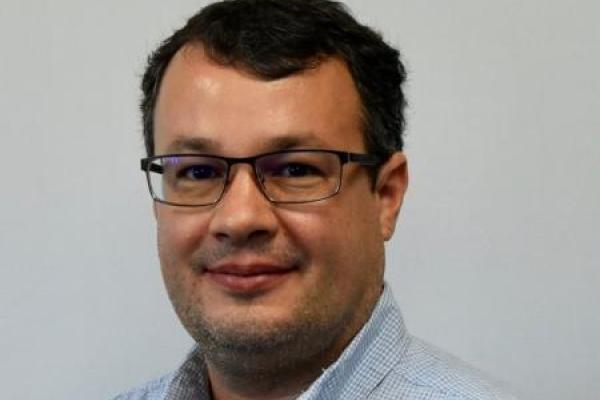 Ohio State University Department of Food, Agricultural and Biological Engineering (FABE) Assistant Professor Dr. Darren Drewry received the National Science Foundation (NSF) Faculty Early Career Development (CAREER) award this past week.
The NSF CAREER Program is a Foundation-wide activity that offers the NSF's most prestigious awards in support of faculty who have the potential to serve as academic role models in research and education and to lead advances in the mission of their department. Activities pursued by faculty build a firm foundation for leadership in integrating education and research.
Drewry's project, titled: "Land-Atmosphere Coupling and Feedback in the Context of Climate Change," is a highly inter-disciplinary project that is primarily funded through NSF's Physical and Dynamic Meteorology (PDM) program in the Division of Atmospheric and Geospace Sciences.
The project dives into the interactions between land and the atmosphere, which are central to the Earth's surface water, energy and carbon budgets. These interactions control a wide range of processes that directly impact the global population, including climate variability, cloud formation and precipitation, and near-surface climate. Land-atmosphere processes remain a significant challenge in large-scale weather and climate prediction due to their inherent complexity and the trans-disciplinary approach required to study them. This project will integrate the development of high-resolution computer modeling tools and data analytical approaches with information on plant responses to climate developed over decades of field system manipulation experiments to advance the understanding of how land-atmosphere interactions will evolve over the coming decades.
"This is an exciting opportunity to broaden the scale at which we study land-atmosphere interactions in my group," said Drewry. "This project will allow us to bring new computational tools to bear on this important and complex area of environmental science that integrates core aspects of atmospheric, hydrological and ecosystem sciences."
This NSF CAREER project will also contribute to the development of the next generation of scientists and engineers who are technically equipped and motivated to study complex environmental systems to enable a sustainable future. The broader impacts of this project combine inter-disciplinary training of students at the undergraduate and graduate level with outreach programs serving underrepresented groups in STEM at the high school level.
The "Land-Atmosphere Coupling and Feedback in the Context of Climate Change" project is slated to begin in September 2023. For full project details, click here.
Congratulations Dr. Drewry!
Story from: https://fabe.osu.edu/news/drewry-receives-prestigious-nsf-career-award
---